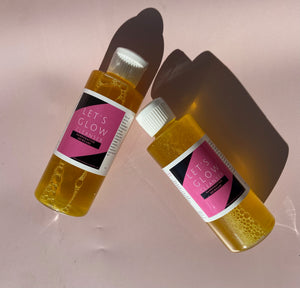 4oz bottle
This all-natural facial treatment is Infused with honey, turmeric, aloe vera, vitamin E, sweet almond, lemon, neroli oil and tea tree oil.
Our cleanser can be used on the face and body. If you have very mild acne and you just want an everyday gentle cleanser, then this is the one for you. 
Suggested use is 1 to 2 times daily.

If you deal with severe acne, dark spots, and hyperpigmentation, then you need "JUST FACE IT BEAUTY BAR".
Pairs well with Coconut Rose Toner and Glow Beauty Serum.